Current Bible Studies
Tuesday Afternoon – Everyone is welcome to participate in this weekly Bible Study held in the Stammel Center at 3:30 PM. Come and learn how God loves and guides His people through all circumstances.
Tuesday Evening – This study is for Sisters-in-Christ who explore God's Word, seeking to discover His will for their lives and how to apply this in daily living. The group presently meets via Zoom and will begin meeting on the first Tuesday in September from 7:00 to 8:30 PM and meets weekly thereafter.
Wednesday Morning – This Bible study for women is held each week at 9:30 AM in the Stammel Center. The first meeting of the school year is the third Wednesday in September.
Pastor Hopkins Wednesday Evening Bible Class – Meets every Wednesday online at 7:00 PM for an in depth study of a book from the Bible. To join this class and find out the current topic via Facebook Live, click this link: https://www.facebook.com/trinityhicksville/ and "liking" the Trinity page.  The Bible study will be on hiatus during Advent and Lent.
Trinity Men – meets monthly for breakfast, fellowship and the study of God's Word at the Hicksville Diner. Meetings are held at 8:00 AM on the 2nd Saturday of each month.
Sunday Morning – at 10:45 AM in the Youth/Senior Room there is an Adult Liturgical class. The group discusses various Bible-based topics and explores their application to daily life.
*New and Re-newed Members Class – For those interested in becoming members of Trinity and for current members seeking a refresher of what it means to be a member, based on what the Lutheran Church believes, teaches, and confesses as taken directly from the Bible. New classes are held throughout the year. For more information or to sigh up for the next class, contact Deacon Anthony at [email protected]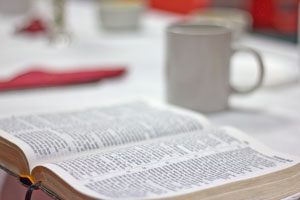 For I am not ashamed of the gospel, for it is the power of God for salvation to everyone who believes…