LWML
The Lutheran Women's Missionary League
T he Lutheran Women's Missionary League (LWML) is the official women's auxiliary of The Lutheran Church – Missouri Synod. For more than 75 years, the LWML has focused on affirming each woman's relationship with Christ, encouraging and equipping women to live out their Christian lives in active mission ministries, and supporting global missions.
LWML Mission Statement: As Lutheran Women in Mission, we joyfully proclaim Christ, support missions, and equip women to honor God by serving others.
LWML Vision Statement: The LWML is the leading group for LCMS women where each woman is welcomed and encouraged to use her unique God-given gifts as she supports global missions and serves the Lord with gladness.
The Lutheran Women's Missionary League (LWML) is one of the many mission outreaches of Trinity Lutheran Church. We sponsor a variety of activities every year to help raise funds for missions locally, nationally, and globally. Meetings are held from September through May on the third Tuesday of the month from 7 – 9 pm. The program for the meeting is announced in advance, and all women are welcome to attend any or all of the meetings.
Recent and ongoing LWML activities and programs at Trinity include:
Mite Boxes are our most important and impactful program, helping to fund local, national and global missionary projects. Mite Boxes are distributed in October on LWML Sunday and are collected throughout the year.
Baby quilts and Layette Kits are sewn and distributed through Lutheran Social Services' New Life Center in Uniondale and the Christian Appalachian Project in Kentucky.
Food Drives are held several times each year to distribute canned food, fresh fruit and vegetables to the needy within our church and community.
Hospice Kits are gathered, packaged and sent to health ministries.
At least 4 fundraisers are held each year, including our annual Garage and Bake Sales. 100% of the money collected supports ministries in the Church, community, national and global mission projects.
For further information about Trinity's LWML, leave a message for Helen Peter at the church office, 516-931-2225.
SUNSHINE CIRCLE MINISTRIES
Shut-In Visits: Monthly visits are made to shut-ins of our congregation. We bring a mini devotion, a smile, and God's love for a visit to those people who cannot get out to attend worship. If you have an hour to spare once a month, please join us in our visits! We are in need of drivers.
Nursing Home Devotions: We visit nursing homes and adult homes once a month to bring a worship service to the residents. We sing hymns, listen to devotion, help the residents get to the service and back to their rooms. This ministry requires a willing heart, helping hands, and a love of people. About an hour and a half per month are needed. Due to many changes including the pandemic we are currently only visiting one home. When the other homes open fully, we will need volunteers to continue these ministries.
Love Feasts: When a member of Trinity dies, upon the request of the Pastor, the Sunshine Circle can provide a love feast for the family at home upon their return from the cemetery. We maintain a roster of people willing to prepare food for these meals, which is brought to the church on the day of the burial. The meal is set up in the home by volunteers. If you would be able to prepare a dish or assist in the set-up, please contact Marite Ellen Hennessey through the church office at 516-931-2225.
Medical Equipment: The Sunshine Circle has a limited supply of medical equipment which is available for loan. If you are in need of a wheelchair, walker, cane, crutches, etc., please call us.
Prayer Line: We are always looking for people to join us in this vital ministry. As we petition our Lord on behalf of others, we fulfill God's directive that we pray for those in need. This ministry does not require you to leave home but instead asks that you add people to your own daily prayers. Typically we are praying for the specific needs of over 200 people, divided among us, and we always need more prayer partners. If you can pray for those in need, please join us.
Contact Information: For the above ministries, please contact Helen Peter through the church office at 516-931-2225.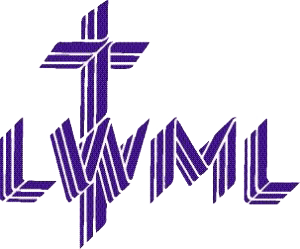 And God is able to make all grace abound to you, so that having all sufficiency in all things at all times, you may abound in every good work.